You can now redirect your guest to another website after they book an event! Here's how:
First, go to the "Redirect URLs" page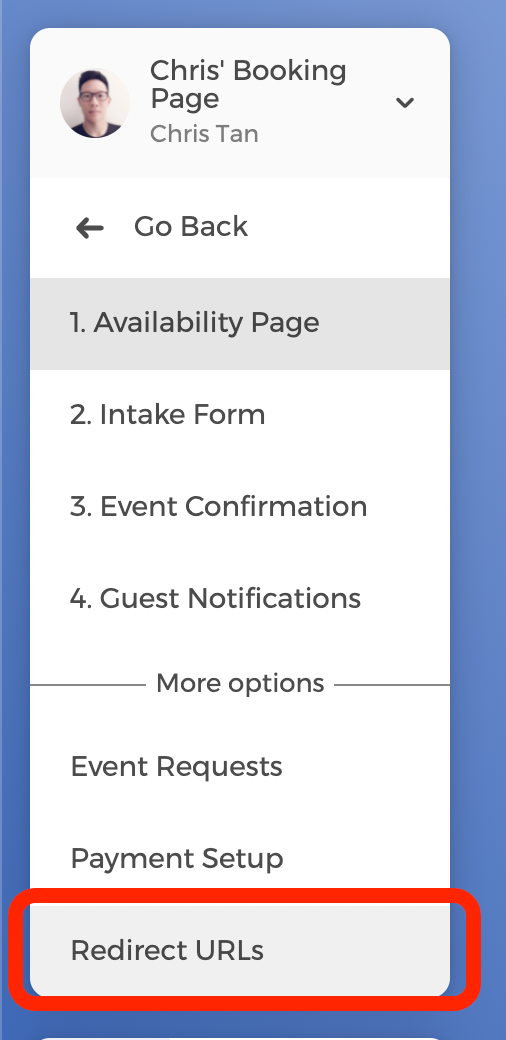 Then, add your URL. You can also add variables like guest name, email, etc. and set it up to automatically return to CozyCal after your page has loaded.